Personalized packages for your motorcycle and bike adventures!
You will find all the comforts and services for lovers of two wheels and many wonderful routes reachable from our hotel!
Request a Personalized Package to turn dreams into an experience: Families with Children, Solo Travelers and Groups!
Customized solutions for all needs!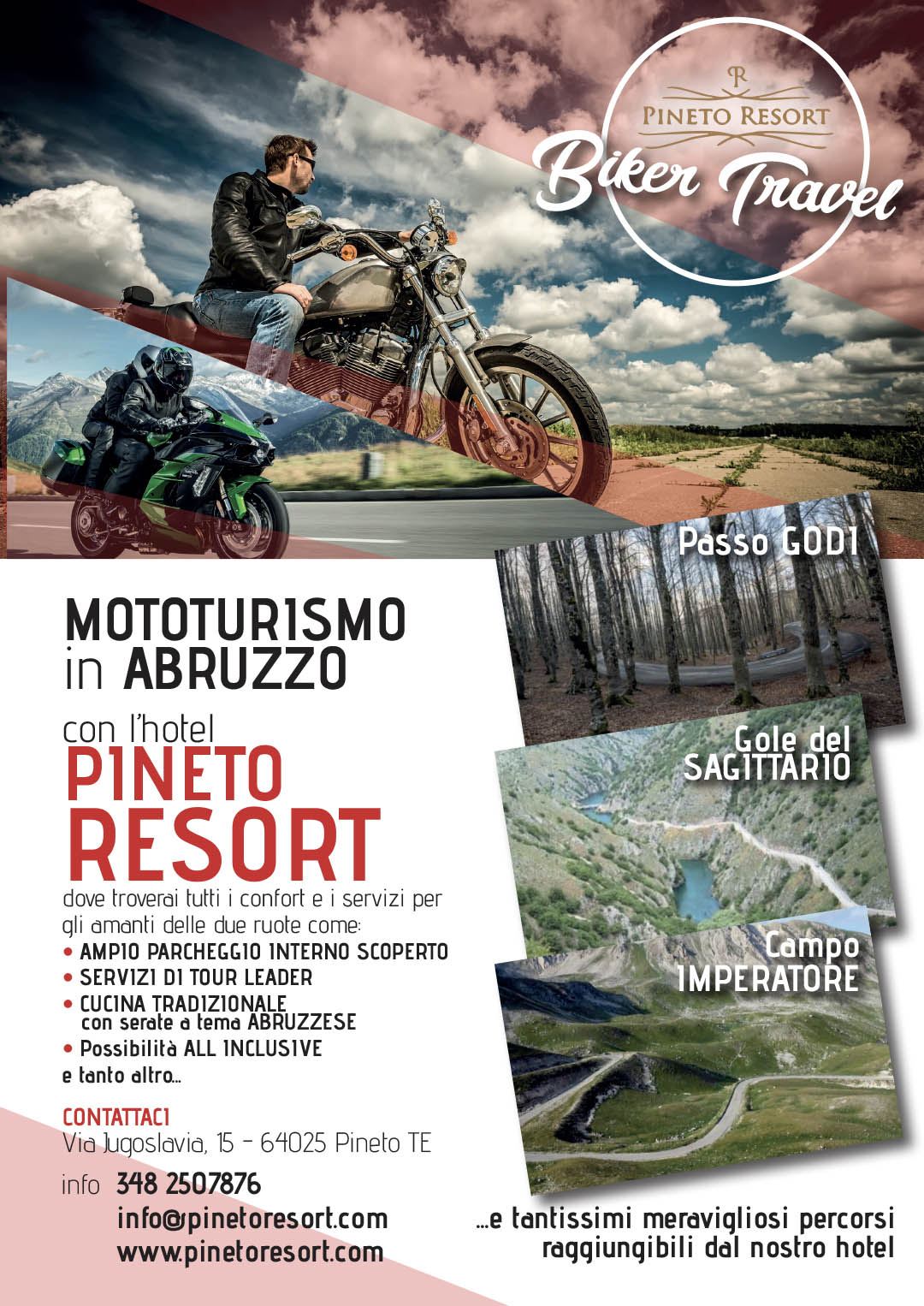 Bicycle touring
Cycling tourism is one of the most suitable sports to discover the thousand faces of Abruzzo, unique in heterogeneous environments, landscapes that pamper and excite the visitor who is embarking on a journey in our Region.
The routes, of different difficulty and length, are suitable both for an audience that loves to ride between plains and hills and to amateur cyclists who are always looking for new tracks for more demanding challenges.
Contatti

Situato nella zona più tranquilla di Pineto, di recente costruzione,
sorge a 350 metri dal mare con spiaggia privata.
Via Jugoslavia, 15 – 64025 Pineto
Teramo – Italy