WHY WILL YOU LOVE OUR STRUCTURE?
The Hotel Pineto Resort offers so many services… you will never want to leave!
Located in the most peaceful area of Pineto, of recent construction, it is situated 350 meters from the sea with a private beach.
The hotel offers many rooms, with all comforts: TV, shower, balcony, radio, telephone, air conditioning, bar, restaurant, hall, lift, TV room, games room, playground, private covered parking and private garage, swimming pool, tennis court, bowls, calcetto, bike rides and small gym.
Fine cuisine with particular attention to the traditional dishes of the region Abruzzo.
All days choice menu for lunch, dinner and breakfast.
EVENING ON THE POOL
In the evening the atmosphere is tinged with a thousand colors with themed events, music, games and entertainment; the pool of water in our pool will turn into the mirror of the stars.
You will be captivated by the aromas and flavors of the authentic products of our territory, harmoniously composed in our signature dishes and accompanied by tasty and sparkling cocktails.
Foamy entertainers and entertainers will cheer up the evening themed events involving beautiful leisure activities.
ACTIVITIES AND KIDS BABY-CLUB
A special mini club for children with our expert staff will take care of your children in a professional way. Our experts will play and create funny activities for your kids.
They will enjoy creative workshops, water plays and musical activities. Our staff will give them nice memories.
In addition, your children will have such a good time while discovering the Marine Park with its animals and plants: they also will be given the opportunity to discover the enchanting history of the ancient and picturesque village of Atri, 5 km distant from Pineto.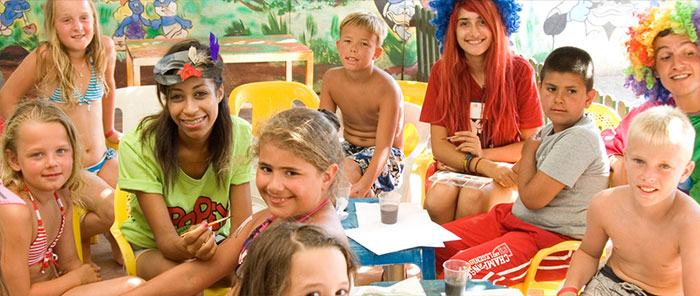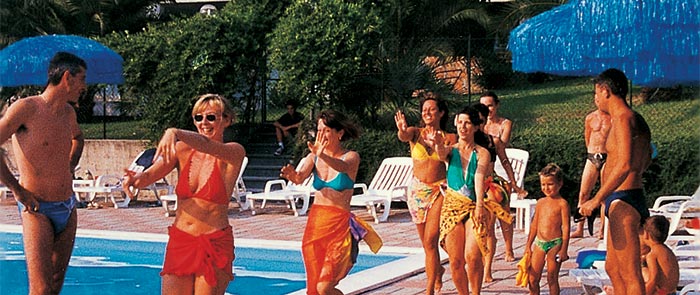 DIVERTIMENTO PER GLI ADULTI
Not only water activities, but also fitness lessons to keep fit and swim classes with experienced staff. Thanks to the pine forest and the microclimate of Cerrano, fitness and water activities produce positive effects on the respiratory system and muscular endurance. Expert lifeguards constantly monitor the pool.
Thanks to the presence of the pine forest and the microclimate of the Marine Park of Cerrano where we are located, the aquatic fitness activities promote intramuscular mobility and improve breathing.
The pool will also be the right setting for water games, fun and movement under the expert supervision of our lifeguards.
Contacts

Located in the quieter area of Pineto, recently built,
it is 350 meters from the sea with a private beach.
Via Jugoslavia, 15 – 64025 Pineto
Teramo – Italy